Interior designer and producer Gauri Khan, wife of the King of Bollywood Shah Rukh Khan, turns 51 today. Gauri is in the news these days due to her son Aryan Khan's name being implicated in a drug case, although being surrounded by controversies is not a new thing for her. Today, on the special occasion of birthday, let us know when and how Gauri Khan has been in the headlines-
A few years back, Gauri Khan came into the limelight when there were reports that Gauri Khan was caught with drugs at the Berlin airport. In this case, no official statement was revealed by the police official, although there were reports that Gauri was a drug addict. Some reports said that Gauri was not arrested because she had only one person to use. Hemp was found. Gauri had told all these news rumors in an interview to Lifestyle magazine after the continuous news came to the fore. Gauri said that she does not care about such news anymore.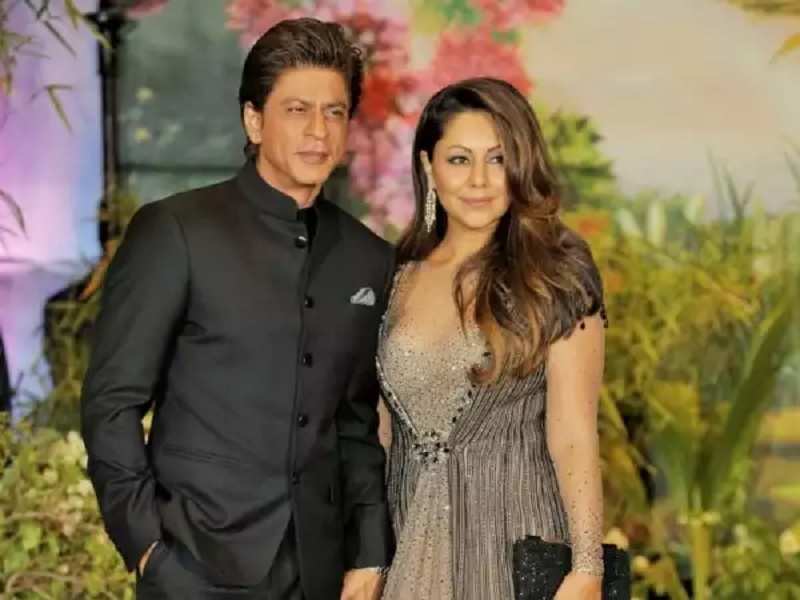 In the year 2013, Gauri Khan became the mother of son AbRam through surrogacy, although before the birth of AbRam, the couple got into legal trouble. Shahrukh and Gauri were accused of getting a gender test done in the desire of a son, which is a crime. When the matter came to light, the Radiologist Association of Maharashtra had already complained to the Health Ministry and the PCPNDT committee. Also, an NGO had filed a complaint against Shahrukh and Gauri Khan for conducting gender tests.
After the film Don, Shahrukh Khan's name started being associated with Priyanka Chopra. Shahrukh and Priyanka mostly started spending time together, due to which a lot of pictures of both were coming out. The news of their affair had reached the actor's house. Angered by this, Gauri left Shahrukh's house and started living with her parents. There were reports that Gauri wanted to divorce Shahrukh, although the actor had saved his marriage by ending all relations with Priyanka.
There was a time when Priyanka Chopra and Gauri Khan used to be close friends. The two were often seen partying together, but after their name was associated with Shahrukh, Priyanka and Gauri started disliking each other. Gauri and her friend Sussanne refused to invite Priyanka to their party. When Gauri and Priyanka came face to face at a party, Gauri ignored them instead of answering them. At the behest of Gauri, Sussanne Khan did not even invite Priyanka to the success party of the film Agneepath, while Priyanka was in the lead role along with Hrithik in the film. Gauri started hating Priyanka so much that she had clearly told Shahrukh that if the marriage is to be saved, then never do any film with Priyanka.
During an interview in the year 2012, Shah Rukh Khan had revealed that he had attacked a journalist with a sword for Gauri. In 1993, during the shooting of Kabhi Haa Kabhi Naa, a journalist had published the news of Shahrukh and his co-actor's affair. When Gauri read this news, she got angry. Gauri felt that she had made a big mistake by getting married. Disturbed by Gauri's displeasure, Shahrukh attacked the journalist's leg with a sword given by his father-in-law (a sword is given to the groom as per Punjabi custom). The next day when Shahrukh was arrested from the set of the film, he was only allowed to make a call, even then Shahrukh had threatened the journalist by calling him. Later, Nana Patekar got Shahrukh bail.