Bollywood Actress Karisma Kapoor made her Bollywood debut with the 1991 film Prem Qaidi. Millions of people went crazy after seeing the charisma with thick eyebrows, lake-like eyes, although the film could not leave a deep impression at the box office. After appearing in many average films, Karisma got David Dhawan's film Saajan Chale Sasural. Karishma's acting got a different identity from this film. Apart from Saajan Chale Sasural, Karishma's film Jeet and Krishna were also released in 1996 which proved to be a tremendous hit.
Karisma Kapoor and Ajay Devgan was seen in the 1991 film Jigar. It was only after this film that the closeness of both of them started increasing and both came into the relationship. If reports are to be believed, Ajay was dating Raveena Tandon before Karisma, however due to the arrival of Karisma, there was a rift between the two. This was the reason why Karishma and Raveena did not even like to see each other. Ajay Devgan and Karisma broke up after being together for three years. The relationship of both was very much discussed in those days, although in every interview both of them have clearly denied their relationship.
In those days, Karisma Kapoor's father Randhir Kapoor, who was at the top, wanted her to get married to Akshaye Khanna, son of his close friend Vinod Khanna. According to the news of Film Beat, Randhir had also taken this relationship to Vinod's house, but Karishma's mother Babita refused this marriage. Babita wanted Karishma, who was running at the top, to focus only on films. Let us tell you that even at the age of 48, Akshaye Khanna is still a bachelor.
The love story of Karisma Kapoor and Abhishek dates back to when the actor did not even debut in films. The closeness of both of them increased during the marriage of Shweta, daughter of Amitabh Bachchan. Shweta is married to Karishma's aunt's son. During the marriage function, both came close and their relationship started. After some time, Abhishek got a chance to debut with Kareena Kapoor in the film Refugee. If reports are to be believed, Karishma used to call Abhishek as Jiju on the sets of the film. Many films were flop in the beginning of Abhishek, due to which Karishma's mother Babita did not like him much.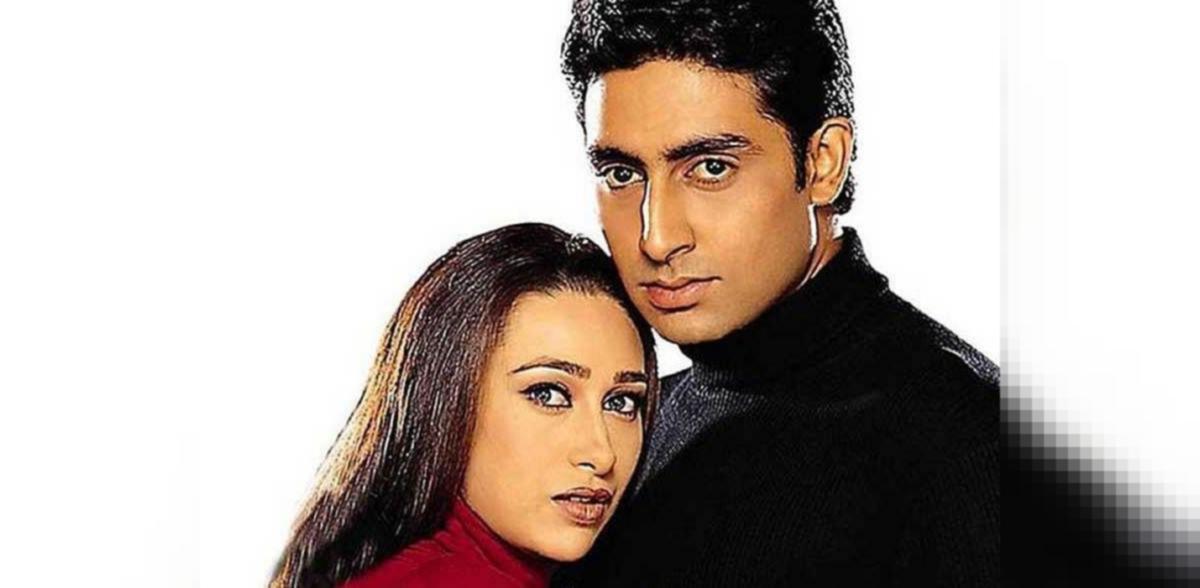 After being in a relationship for a few years, Karisma Kapoor and Abhishek got the approval of the family and both got engaged in the year 2002. During a function after the engagement, Jaya Bachchan introduced Karisma Kapoor as her daughter-in-law in front of the media, but surprisingly, Jaya herself became the reason for the breakup.
A few months after the engagement, Karishma and Abhishek were about to get married, but in the meantime, Jaya Bachchan put a condition. Jaya had a condition that her daughter-in-law would not work in films after marriage, but Karisma and her mother Babita did not approve of it. This was the reason that despite the engagement, their relationship broke up. Tension started between the Bachchan and the Kapoor family due to the breakdown of the engagement.
Karisma Kapoor married businessman Sanjay Kapoor the very next year after the breakup of the engagement in 2002. Karishma was Sanjay's second wife. Both have two children from this marriage, Adara and Kiaan. After a few years of marriage, fights started between Karishma and Sanjay, due to which both started living separately in the year 2010. The divorce case of both of them went on for three years in the court, after which finally both got divorced in the year 2016.
In the sessions court, Sanjay filed a petition and made many allegations against Karishma. Sanjay said that the actress had married him just for money. He also said that Karisma had married him to recover from the breakup with Abhishek Bachchan.
During an interview, Karisma Kapoor made many surprising revelations about her failed marriage. Karishma told that even before marriage, Sanjay used to sit with his brother and calculate how much money the actress would bring with him. The actress was so annoyed by this that she wanted to break the marriage, but it could not happen. Karisma said that Sanjay and his mother used to torture her mentally together. If the actress is to be believed, Sanjay had pressurized her to be with her friends during her honeymoon.