Read Time:
1 Minute, 21 Second
The controversy that started on the song Besharam Rang is not taking its name to end. Meanwhile, a video has surfaced on social media in which Bajrang Dal workers are seen vandalizing the theater. The video is from Ahmedabad city of Gujarat, where there was a big ruckus during the promotion of the film on Wednesday. Actually, Bajrang Dal workers barged into a mall and vandalized the theatre. During this, the activists tore the posters of Pathan and also threatened the theater owners not to release the film.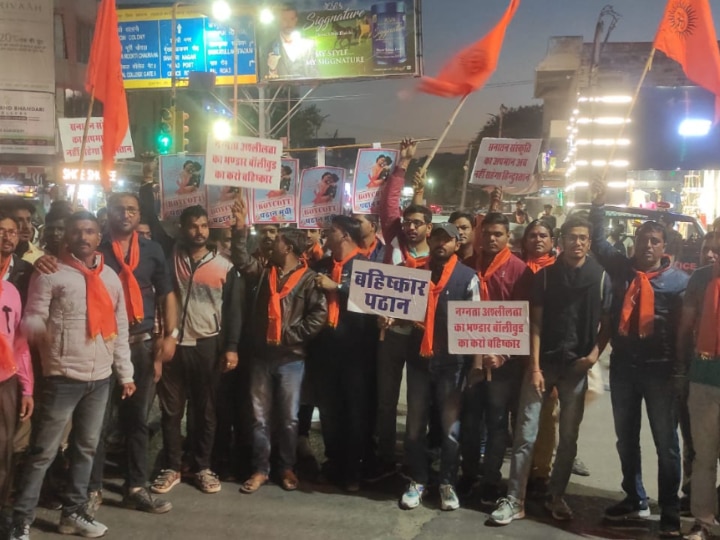 According to media reports, this video is from the multiplex of Alpha One Mall in Ahmedabad, where posters were put up for the promotion of Pathan before its release. Bajrang Dal workers came to know about this and they came there. In the viral video, activists are seen vandalizing Pathan's poster while people associated with the theater try to stop them.
According to media reports, after receiving the information, the police reached the spot and detained 5 activists of Vishwa Hindu Parishad and Bajrang Dal who were protesting in the mall, although they were later released.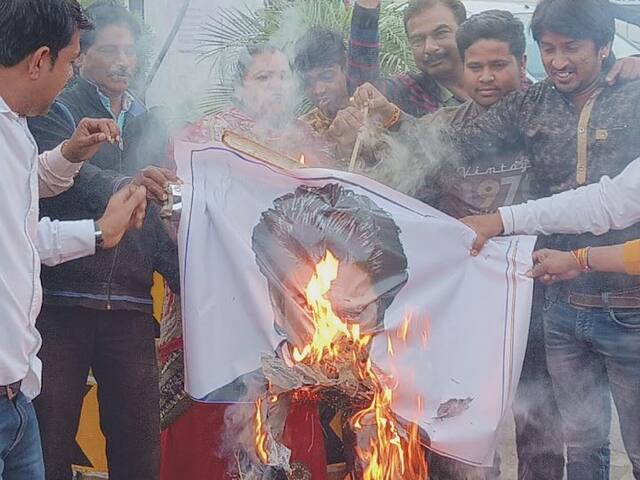 Vishwa Hindu Parishad has shared a video on its social media handle, in which Bajrang Dal workers are seen shouting slogans and tearing posters in the mall. After the controversy over Pathan's song, Vishwa Hindu Parishad threatened that they would not allow the film to be released anywhere in Gujarat.
Vishwa Hindu Parishad spokesperson Hitendra Singh Rajput said- 'We will not allow Pathan to be released in Gujarat at any cost. Theater and multiplex owners should take the protest against Pathan in Ahmedabad as a warning.